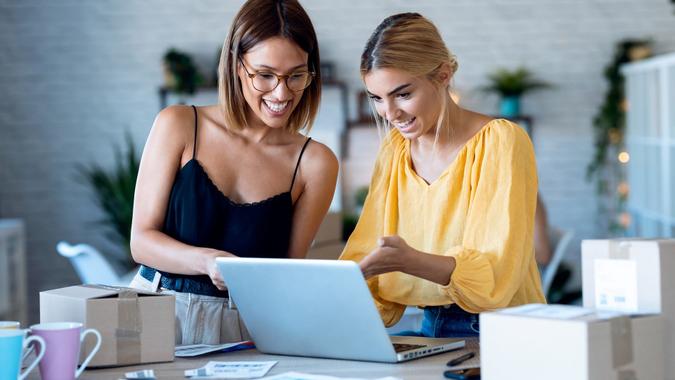 nensuria / iStock.com
When you are a small business owner, your bank can be your best friend. It can also be a source of frustration or, worse, a source of unexpected and unnecessary costs. Choosing the right bank for your small business is important. Here are some to consider.
Santander Bank

Santander Bank offers three different checking accounts for businesses of different sizes. Small businesses that typically have 50 or fewer transactions each month can choose the Basic Business Checking account. You don't pay for the first 50 transactions, and subsequent transactions are $0.60 each. The monthly fee of $7.50 can be waived if you maintain a $1,500 average daily balance in your checking account. 
Santander also offers merchant services through Clover, using your choice of a handheld device, a countertop POS, or no hardware. 
Santander Bank also offers a variety of cash management services so you can keep your money moving. Send money through Automated Clearing House transactions or by wire transfer. Make deposits through the mobile app, with a desktop scanner or through a lockbox.
Chase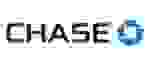 Chase provides a full suite of business services, which they call Chase Business Complete Banking.
The Chase Business Complete checking account includes Chase QuickAccept, which lets you accept card payments 24/7, anywhere in the U.S., using the Chase Mobile app. Fees are transparent — you pay 2.6% plus $0.10 for tap, dip, or swipe transactions, and 3.5% plus $0.10 for manual transactions. You also get same-day deposits, which can help your cash flow. There's a $15 monthly services fee, but you can waive it with a $2,000 minimum daily balance or $2,000 in purchases with your Chase Ink Business credit card. 
Chase also has a variety of business credit cards to choose from. The Ink Business Unlimited card gives you unlimited 1.5% cash back on every business purchase. It has a $0 annual fee and a 0% APR introductory interest rate for the first 12 months. After that, the variable rate ranges from 13.24% to 19.24% annual percentage rate. New cardmembers get a $750 cash back bonus when they spend $7,500 on purchases in the first three months. 
PNC Bank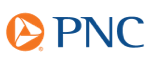 PNC Bank has a wide range of business banking services, including business checking, business savings, credit cards and business lending. They also offer PNC Merchant Services, which includes representatives who can help you determine the best payment processing solution for your business. They offer e-commerce solutions for online businesses, as well as in-person solutions with a contactless and chip card reader or a point of sale system. 
Right now, you can earn $200 when you open a new Business Checking or Business Checking Plus account. In each of the first three statement cycles, you must maintain a minimum average ledger balance of $5,000 and make at least 20 total Visa debit card transactions. Or, if you open a Treasury Enterprise Plan or Analysis Business Checking account and maintain a minimum average ledge balance of $30,000 for the first three statement cycles, you'll get $500.
Mercury
Mercury specializes in banking for startups. In addition to business checking and savings accounts, they offer business consulting and access to angel investors and venture capital. 
The standard Mercury account has no minimum balance requirement, no monthly service charge, free domestic and international USD wire transfers, and a 1% fee on currency exchange. If you have $250,000 to keep on hand, you can qualify for a Tea Room account, which includes Tea Room partner rewards and events that give you access to venture capitalists and other business experts. 
Mercury is a fintech company with banking services provided by Evolve Bank & Trust, Member FDIC. 
LendingClub Bank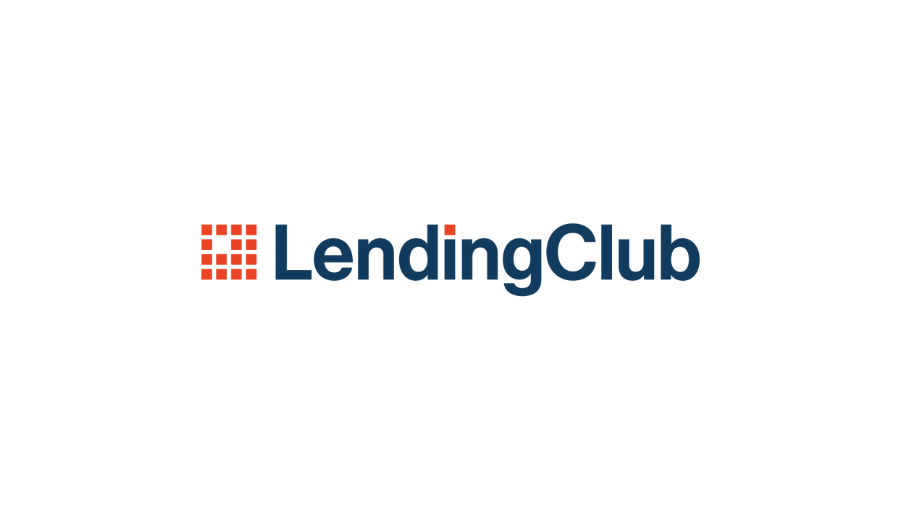 LendingClub Bank does more than just lending, despite what the name would suggest. Business customers can select from a variety of operating (checking) accounts, savings accounts and certificates of deposit.
The LendingClub Tailored Checking Account pays % APY interest on balances of $5,000 or more.  You also get 1% cash back on online and signature-based point-of-sale transactions using your LendingClub debit card. You also get free debit card transactions worldwide, including unlimited rebates of fees charged by other banks. There is a minimum $100 deposit to open the account, but after that, there are no minimum balance requirements. You need to keep a balance of $5,000 to avoid the monthly maintenance fee, however. 
Savings account options include statement savings, a money market account, or, for the lawyers in the group, an IOLTA or IOLA NOW account. You can sync your Lending Club deposit accounts to Mint, QuickBooks, or Quicken to make bookkeeping easier. 
LendingClub offers several lending options for businesses, including commercial real estate financing, equipment financing and SBA loans.
US Bank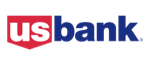 U.S. Bank offers three packages for small businesses:
The Silver Business Checking Account Package has no monthly maintenance fee and allows 125 free transactions per month. For more than that, you'll pay $0.50 per transaction. As with all three packages, you also get mobile and online banking with bill pay, card payment processing, overdraft protection (with a Business Reserve line), and more. 
The Gold Business Checking Account Package provides for 300 free transactions per month, after which you'll pay $0.45 for each transaction. The package has a $20 monthly maintenance fee, but you can waive it if you also have U.S. Bank Payment Solutions Merchant Banking, a $10,000 average collected balance, a $20,000 combined average collected business deposit balance, or a $50,000 average collected business deposits and outstanding credit balances. 
For businesses that maintain higher checking balances and have more transactions, the Platinum Business Checking Package provides 500 free transactions and 200 free cash deposits per statement cycle. After that, you'll pay $0.40 per transaction. The $30 monthly maintenance fee can be waived with a $25,000 average collected balance or a $75,000 combined average balance of deposits and outstanding credit. 
U.S Bank also offers a checking account specifically for non-profits, as well as premium services for those businesses that have complex banking needs. 
You can earn a $300 bonus when you open a business checking account at U.S. Bank, deposit at least $5,000 in new money within 30 days and maintain a balance of $5,000 or more for the first 60 days.
Questions To Ask When Choosing a Small Business Bank
Before you make the important decision of which bank to choose for your small business, ask yourself these questions.
What To Consider

How many transactions am I likely to make? If you accept card payments and have a relatively small average ticket, this could be a higher number than you think. Look at the number of sales you make in a month, then double or triple that number to account for growth. Don't forget that transactions include cash deposits, plus any funds you take out of the account to pay bills, payroll and so forth.
How quickly am I growing? If you're just starting out, an entry-level account may be fine for now. But if you're planning to grow rapidly (and what business doesn't plan on that?), look for a bank that has different levels of business accounts. That way, if you outgrow your first account, you won't need to switch banks. You can just upgrade to a higher tier account.
What is the minimum balance I'll keep in the checking account? Many business checking accounts don't have a minimum balance requirement per se, but a minimum may be required to waive the monthly maintenance fee. And, unlike a personal checking account where your minimum balance may be $5 or $10, a business checking account monthly fee can be $50 or more. So it makes sense to waive it if at all possible.
The right bank can help your small business be more efficient as you grow. Choosing the best banking partner can be an important part of your business success.
Rates are subject to change; unless otherwise noted, rates are updated periodically. All other information on promotions is accurate as of April 12, 2022. Additional requirements may apply. Offers and terms are subject to change.